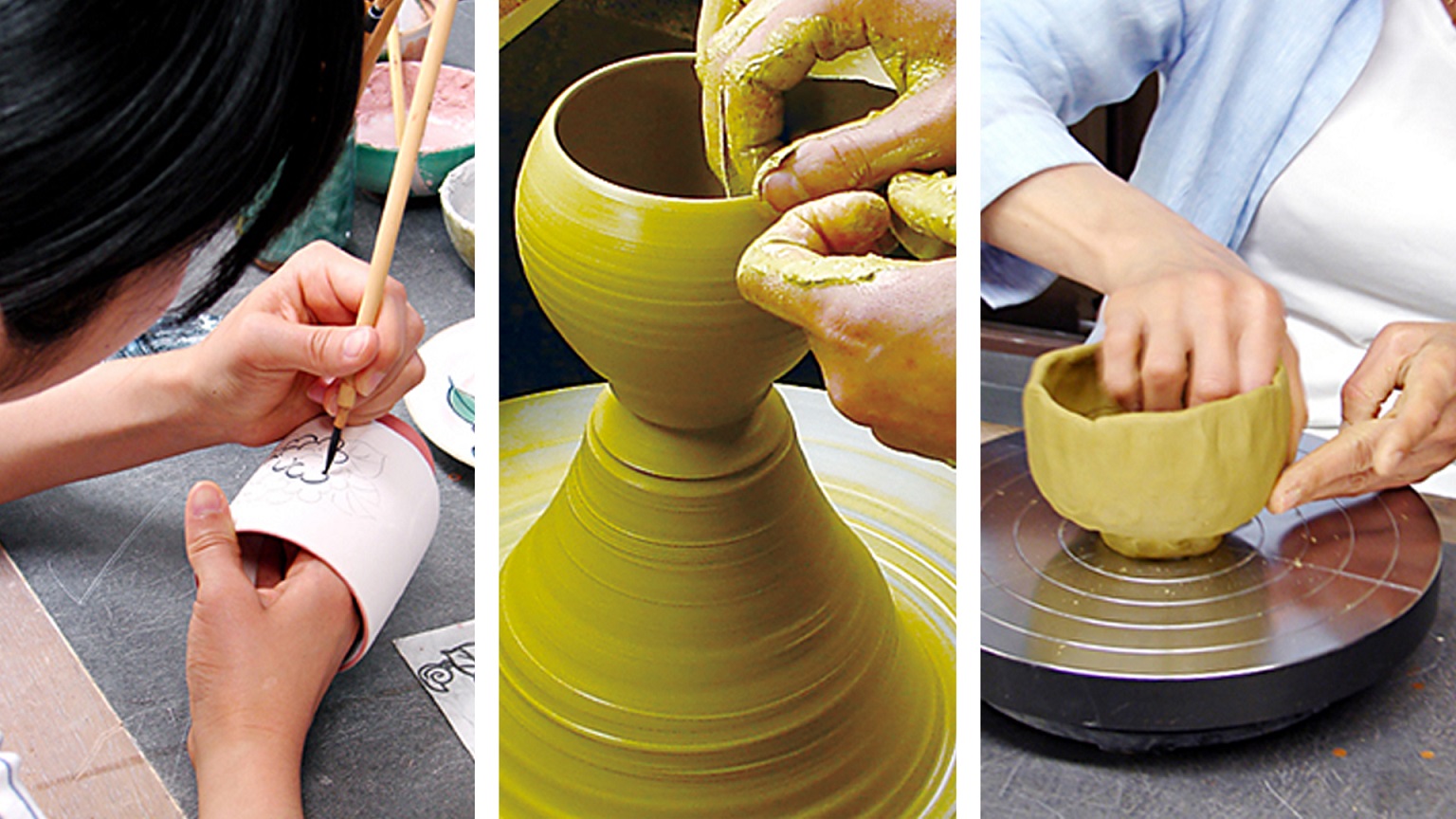 We carry out a One-day pottery school for everyone, even for beginners at our main shop.
You can choose from three options, which are "coloring class," "hand molding class," and "wheel molding class." Our main shop is located in the Higashiyama area. It takes 10 minutes on foot from Toufukuji station Each class takes only about 20 to 40 minutes, so it is easy to come over during sightseeing.
Our professionals will take care of each class. We can give you the pottery you make in these classes as a gift for your trip. We will bake and ship them to your house in a month.
Please feel free to call us to make reservation even on the day.